11th Annual Dinner & Dance
WELCOME TO THIS YEAR'S ANNUAL DINNER & DANCE!
Serendip will be holding its' 11th annual dinner & dance on Saturday November 23rd. Venue: Chingford Assembly Hall E4 7EN Time: 6.30-11pm. This is a very popular event and we urge you contact us to book your tickets early. We hope to see you there!
Date: 23rd November 2019, Saturday
Venue: Chingford Assembly Hall, Station Road, Chingford, London E4 7EN See on Google map.
Time: 6.30pm - 11pm
Tickets
Adult: £40
Children: £15 (free for under age 5)
Ticket includes Three Course Meal, Soft drinks and wine, DJ and Entertainment
For Tickets Contact & Further Details
Trisha: info@serendipchildrenshome.com
Giny: giny@serendipchildrenshome.com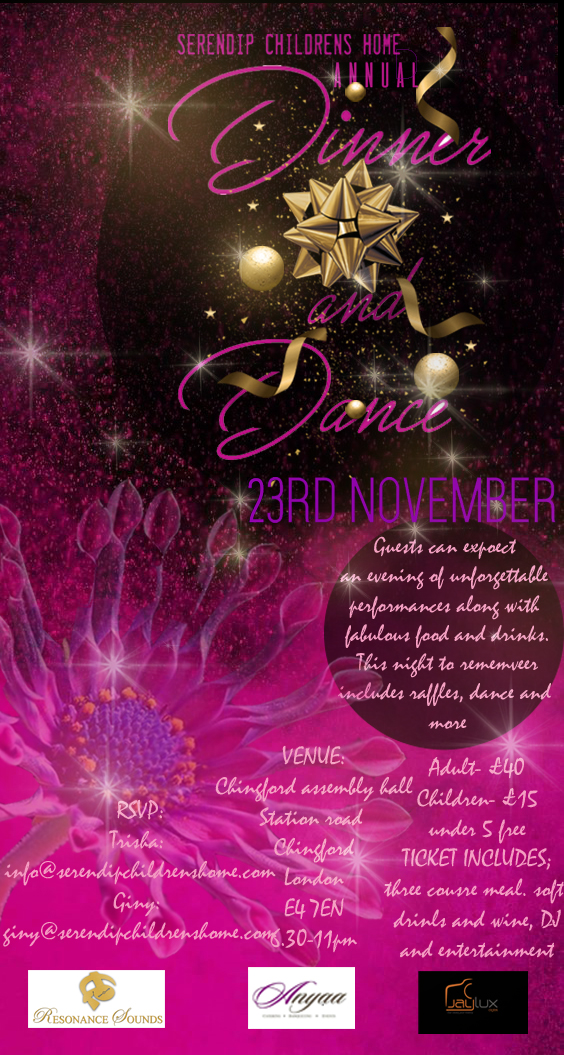 Back to Event